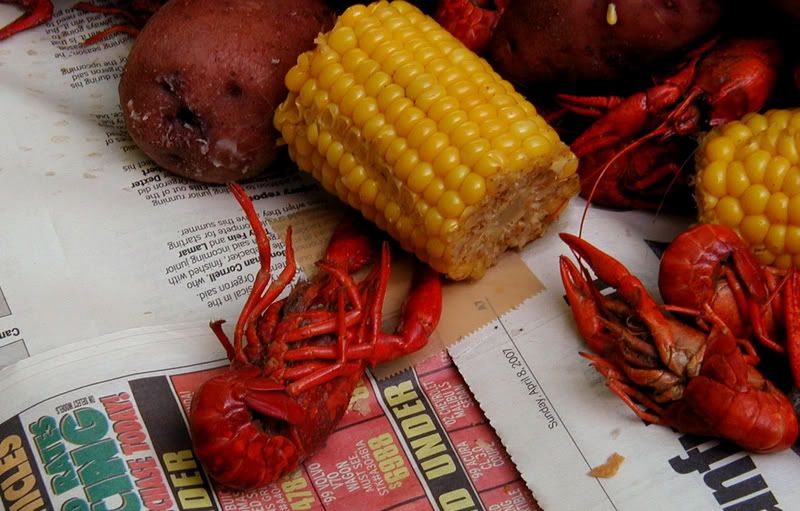 Mmmm... Seldom is political news quite so tasty.
Regina Morrison Newman held the 3rd *not quite* Annual Memphisiana Crawfish Boil at her house Saturday.
Mayoral candidate Herman Morris and his lovely wife were both in attendance, as were District 89 Tennessee House candidate
Kevin Gallagher
and Memphis City Council candidate Ian Randolph.
Former Shelby County Democratic Party Chairman Jim Strickland and "Save Libertyland" activist
Denise Parkinson
, both of whom have pulled petitions to run for the city council in District 5 were in attendance as well.
And of course, any time you offer free food, the bloggers turn up---
David Holt
, his lovely wife Margo, ,
Steve "The Blogfather" Steffens
, and I held down that end of the fort.
For more photos,
click here
.
*Thanks to Paula Casey for clearing up my confusion about Regina's name.